WA Delegate: None.
Founder: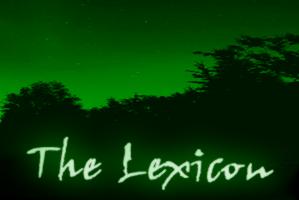 The Republic of The Lexicon Founder
Last WA Update:
Embassies: The Illuminati, Warhammer 40000, New World Union, International Debating Area, Regionless, Dauiland, Bus Stop, Pawnsilvania, The Slide Countries, Gypsy Lands, and Oneid.
Tags: Featured, Independent, Medium, and Offsite Forums.
Regional Power: Moderate
The Lexicon contains 20 nations, the 878th most in the world.
Today's World Census Report
The Highest Economic Output in The Lexicon
World Census bean-counters crunched the numbers to calculate national Gross Domestic Product. Older nations, with higher populations, were noted to have a distinct advantage.
As a region, The Lexicon is ranked 956th in the world for Highest Economic Output.

The Lexicon Regional Message Board

Loading...
We're in lockdown again here in Wales... Help!
I'll send emergency whiskey!
Merry Christmas to all Lexiconians and to all our friends throughout the NationStates universe! I'm sure we are all going to experience a very different kind of Christmas to the ones we are used to this year but let's do our best to enjoy it! :-)
Well, we had another storm with high winds last night!
On the plus side, we have snow forecast for tonight and tomorrow morning so it might look a little bit more like Christmas! :-)
We've been having light flurries where I am-much better than the three and a half feet we got last week!
I don't mind the snow and cold too much, but it does make traveling a pain.
We didn't have much snow in the end - not enough to stick!
More forecast tomorrow morning though...
Same here, unfortunately. It snows juuuuuust enough that there's a inch or so of slush-messy, but not pretty.
Happy New Year to all and also Happy Birthday to The Lexicon - 15 years old today!
Wow, remarkable that the old place has been going this long, can't remember when it was that I joined here. Good luck to all and all the best for 2021.