WA Delegate:
The Volksrepublik of Peoples Republic of the German States (elected )
Founder: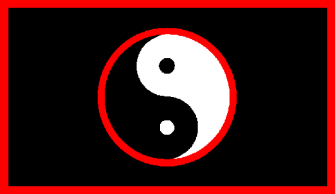 The Despotic Dictatorship of Despoticania
Last WA Update:
Embassies: The Axis of Evil, Ile de France, Lone Wolves United, Eladen, Evil, Vissella, Union of Nationalists, United Empire of Islam, The Savage Garden, The Illuminati, ITALIA, Imperium of the Wolf, Epicenter Of Prosperity, End 500, POLATION, Hollow Point, and 47 others.International German Coalition, Ozymandium, Cyberius Confederation, Australialia, Imperial Russian Empire, The Bar on the corner of every region, Solid Kingdom, United Imperial Union, Right to Life, Avadam Inn, The World of Remnant, Yuno, Orthanc at Isengard, Asiana, Sikh Empire, International Debating Area, Regionless, The Great Universe, International sovereignty pact, The Imperial Consortium, Misanthropic Bloc, Barbaria, Lardyland, Citadel of Ricks, Non Aligned Movement, Nazbol Gang, The Lands Of Guacamole, Beachfront Nuclear Hellscape, The Larry Pact, Fredonia, Cyterian Treaty Organisation, Chicken overlords, The Wolf Clan, Lezra, League Of Allied Powers, The Holy Reich of Greater Germania, The Moderate Alliance, Epic Games HQ, Turkic Union, The Monarchy alliance, The Independent Newspaper, Indian Mars, Altay, Compatibility, First World Order, Pax Britannia, and Seora.
Tags: Enormous, Featured, Future Tech, Independent, Map, Modern Tech, Multi-Species, Past Tech, Post-Modern Tech, Regional Government, Role Player, and Surreal.
Regional Power: High
The Alliance of Dictators contains 114 nations, the 187th most in the world.
Today's World Census Report
The Most Valuable International Artwork in The Alliance of Dictators
Some nations attempt to collect signature artworks of other nations, developing collections known as "decks." The World Census has estimated their value.
As a region, The Alliance of Dictators is ranked 268th in the world for Most Valuable International Artwork.

The Alliance of Dictators Regional Message Board

Loading...
Prime Minister's Office
Liudan, Artarum
"Mr Prime Minister."
The entire cabinet had been assembled in the yearly meeting, usually held somewhere towards the end of February, to evaluate the situation of the country. It was, in a way, akin to a state of the nation meeting, albeit one without the chief executive delivering a speech to the nation. As Lambert Faulkner walked to the head of the table, he motioned for his cabinet to be seated, which they obliged. While he maintained friendly relations with most of them, he was also a firm believer in professionalism, owing to his career in the Imperial Service.
"Ladies and gentlemen. Here we are. Shall we begin with Ms Prater? Ms Prater, if you will." He nodded towards the Chancellor of the Exchequer, Elizabeth Prater, who was commonly regarded as Lambert Faulkner's right-hand person.
"Of course, sir. During this last year, we have reported a GDP growth of 1.1%, which is an approximate increase of ninety billion pounds or so. As institutional frameworks with other countries, such as
Umbraen and
Zhongwangguo develop, we expect to see an increase in economic growth over the years. Even though there is no international framework to regulate trade and finance, the effects of increased trust and co-operation are spilling over into the economics, increasing economic activity. However, inflation—rather, in our case, deflation—remains a problem. As we stand, inflation rates are -1.2%, which is having a negative effect on our economy. I should state, Prime Minister, that we need to take swift and decisive action to increase our inflation rates. Otherwise, we will risk spiraling into a deflation trap, which could hamstring our economy for some years, at best.
We have, of course, come up with some policy ideas for your approval. The Imperial Bank is expected to decrease interest rates in the following weeks, but that will not be enough. While we cannot legally force the Imperial Bank to enact any sort of policy, I will meet with Governor Graves to advise him to engage in quantitative easing. This is not a fully-fledged economic crisis just yet, therefore, we do not believe that we will need to pump excessive amounts of money into the economy. I can estimate somewhere around the ballpark of £200 billion of a cash injection, but the precise details will need to be decided and reported by Governor Graves," she finished, eliciting a sigh of relief from Faulkner. He had begun to fear that the bill of saving the economy before it went into a death spiral would be too high, but the number said by Prater was manageable.
"Very well. I see we are starting off to a good, optimistic start," Faulkner joked, with several people snickering. He looked at Matthew Herzog, the Foreign and Commonwealth Secretary. "Mr Herzog?"
"Yes, sir. The foreign sphere is cautiously optimistic for the time being," he began, "with the situation in
The Eurasian Steppes being relatively stable, though I should like to underline 'relatively'. We are engaged in peace talks with
Artzharut in order to finalise a peace treaty. The passing of Amnon Shelef has, admittedly, made the process far more smoother than we expected it to be." He smoothly and elegantly avoided mentioning his involvement in Amnon Shelef's assassination. "State President Galit Halevy has been quite willing to compromise and come to a mutual understanding with us. They are, however, not specifying when they will hold their elections, and the opposition parties—HaAvoda, Kadima, Mahat, Mapam, and Malat; I'll refer to them simply as 'Alignment' as they have banded under that name—are not talking to us. We believe that this is because they fear retribution by Ms Halevy should she suspect foreign intervention, and yes, Mr Prime Minister, that sounds as ludicrous to me as it does to you. However, we do not have any other theories as to why the Alignment is not engaging in dialogue with us. That said, a power transition from Ms Halevy is highly unlikely in the near future, and it is our belief that continuing to support Ms Halevy's government as well as the Makal party is more beneficial for our long-term interests. Instead of upsetting the status-quo, encouraging Ms Halevy to open and liberalise the regime is a more prudent and practical course of action, from the view of the Foreign and Commonwealth Office.
On the other hand, the succession crisis which
Spiritual Republic of Caryton was going to experience appears to have been delayed," Herzog continued, shuffling a few papers, "because their leader was discharged from hospital. However, considering her age and overall fragility, the Foreign and Commonwealth Office is preparing for an eventuality of a sudden change in leadership regardless. The fronts regarding Umbræn and China are calm, sir, thankfully, and our relations are only getting better and better. I believe that is all I have to report for the time being."
"Good, good. Then, I suppose I can move onto Mr Sharpe and Mr Verwoerd. Gentlemen?" He addressed Michael Sharpe, the Home Secretary, as well as Pieter Verwoerd, the Homeland Security Minister, at the same time, as they had somewhat overlapping jobs and could report together. Sharpe looked at Verwoerd, who nodded for him to begin.
"Sir. On the home front, as far as the Home Office is concerned, there is relative calm. Crime is at understandable and manageable levels, while organised crime is on the decrease, owing to the centralisation of policing in the Empire. Corruption has been curbed massively, while we are still working on police reform and brutality, with certain amounts of success. However, there is an issue of Boer-related white supremacist terror organisations that we are working together with the Ministry of Homeland Security on," he said, gesturing towards Verwoerd, "the details of which Mr Verwoerd will relay to you."
Verwoerd cleared his throat. "Thank you, Mr Sharpe. We ended 2020 tracking two specific organisations, codenamed Condor and Oxide, which have been identified to be positioned to cause some harm to the liberal democratic regime established in Bergsehuis after the disestablishment of apartheid. Both Condor and Oxide are positioning themselves against the black majority rule, with the former eager to bring it under Artarumen rule once more, while the latter seeks to re-establish white minority rule and apartheid in Bergsehuis. Ordinarily, they would fall within the jurisdiction of the Ministry of Defence and the Foreign and Commonwealth Office, but as they operate primarily within Artarumen borders, it falls to us to keep tabs on them. For the time being, they have not engaged in actions that would enable us to legally label them as terrorist organisations. Therefore, our options are quite limited, and we can only utilise means of observation which do not require approval by the Ministry of Justice, courts, or both. That was all, sir."
"Speaking of justice," Faulkner nodded, "Mr Matthias?" That was Karl Matthias, the Justice Minister.
"Sir. Nothing extraordinary in the Ministry of Justice. We have a slight backlog of cases owing to decreased budgets for 2021, but I believe we can manage for the time being. Cases relating to private business affairs have increased, which we believe is a consequence of increased trading activity with foreign nations. Otherwise, we are working in tandem with the Home Office and the Ministry of Homeland Security to handle Condor and Oxide, and are familiar with the situation. They have informed us regarding their investigations, and keep us regularly updated with developments as they come." Matthias' briefing was quite succinct, the man nodding to Faulkner when done.
"Good, good. Mr Vorster, if you will?" Schalk Vorster was the Defence Minister, and he was one of the members of Faulkner's inner circle. Despite this, he still needed to report.
"Prime Minister. I believe that the primary issue I will touch upon is Talarus," he began in his calm, baritone voice, "because while I am in agreement with Mr Herzog over the stability of the situation in Talarus, it is the belief of the Ministry of Defence that extra precautions need to be taken. These precautions are not in terms of additional military deployment—we have adequate troops—but rather of a political nature. Currently, we are engaging Reykh forces through airstrikes with no ground troops deployed, for the time being, while the Admiralty has your authorisation to deploy ground troops, namely the Imperial Marines, should they deem it necessary to do so. However, we have not engaged with the left-wing factions, and we are aware that they may be biding their time to launch an attack upon the Democratic Rushen Federation when they believe that their strength has been reasonably decreased.
Therefore, I suggest that contingency plans be drawn up to facilitate the establishment of a Rushen government-in-exile, should we fail to hold the Democratic Rushen Federation. This was also suggested by Mr Herzog, I should say, albeit the Ministry of Defence would be handling the more practical issue of evacuating the designated government should the Rushen government understand the situation and agree with our contingency plan. Aside from that, the Ministry of Defence has nothing more to report that is crucial, Mr Prime Minister."
"Very well. Mr Herzog and Mr Vorster, please see to it that these contingency plans are drawn up and relayed in detail to the Rushen government," he instructed, with "Rushen government" clearly meaning "Democratic Rushen Federation" in ordinary Artarumen talk, "and please take care that these plans are not leaked to the press, or God forbid, the other factions in the war. Anyway, who do we have next? Ah, yes, Ms Mordaunt, if you will?"
Susan Mordaunt, the Education Secretary, began to talk. The large cabinet meeting would go on into the night, the entire state of the empire being reviewed by the government, charting a course for the next year ahead. More precise instructions, orders, and guidelines could of course be given in smaller meetings, but Faulkner believed that it was important for the entirety of the government to have an all-encompassing, holistic view of the direction Artarum was going in.
You can roleplay here on the board and on Discord
And for the map You can ask

Yasuragi to put You on the map